Linktree used to create the macro webpage where you can attach links with the help of Instagram tools. The purpose of the link tree is to attach more links to your Instagram page. If you want to share the contents, the link tree is very helpful to you. Instagram only links in the bio section. It is not productive. If you want to use the linktree first you want to create the linktree and it is free only with lots of limitations and also they have Linktree alternatives . You want to create using an email address or otherwise using an Instagram profile. After creating the account add your links. At last, you want to copy the link and add it to your Instagram bio section. Users can see the link micro web page in the bio section where all links are placed. Two methods are there first one is a free one And a paid one for $6/month. bio.FM,LinkinBio,ContactInBio, TapBio, LnkBio these are the linktree alternatives.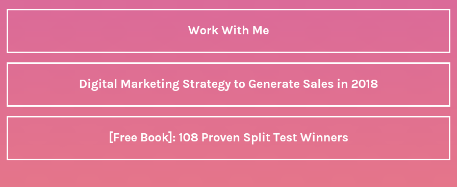 Types of Linktree alternative in detail 
fm Linktree alternative
Contact InBio
TapBio
bio.fm is one of the best Linktree alternatives. It is used to Share more than links and Share your social profiles. Then used to Create a micro-website and Put your bio on autopilot. bio.fm is used to import your content where you like to put it like Instagram, Youtube, Twitter, Facebook, Avatar, Medium, Avatars, Spotify. The working process is first to Choose what you want to share and then Reorder & customize your blocks. Finally, Share your link anywhere you want. Contact InBio is one of the most popular link-in-profile tools and it is also the best link alternative. ContactInBio has some extra features that make it to the next level. The first feature is to add a contact on the page and the user can touch that redirect to the other page. This feature is available in ContactInBio. If a contact sends a message to ContactInBio inbox it does not show in email only drawback in ContactInBio. In the contact form, you can also add 8 different blocks and add them to landing pages. image carousel, text block, social media buttons, and video blocks are included.TapBio is a stylish link-in-bio tool. Which are a free plus and they included one additional card among the linktree alternative TapBio It differs from others on the market and cool card-based, it creates several cards it hosts a different set of link for each card .another way for the card plus is to crates a youtube channels and linked tears for each of them which optimized through the mobile and your visitors
An alternative to Linktree is final
They offer a final option before we leave or finish. If your brand none of these sites are liked by the linktree seem, your create your own at the same time if you have any blog or website we can setups as our landing pages and that has all the links your want to promote that may be included in the Instagram page the best thing that you have to control over the finished product that creates a perfect landing page, customize it however you want to pay a penny. The essential thing is to quantify your business performance and our information. It can make to develop your idea in several ways and also for your business.